We Hope You Continue to Show
Your Love & Support
For information about the teams, please read the 2019-2020 Support Packet
You can donate by PayPal (instructions below) or whenever you shop on Amazon by clicking on the Amazon button.
Thank you for supporting our Skaters and Teams. Below are the instructions on how to complete the PayPal transaction.
After clicking on the Donate button below, you'll be redirected to PayPal's site to complete the donation.
Step 1. Type in the dollar amount.
Step 2. Either Login w/ your PayPal account or click on the 'Continue' link to proceed w/o a PayPal Account.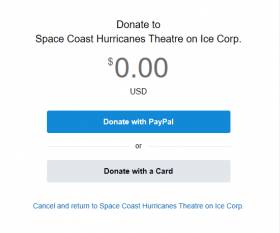 Step 3. Click on the +sign and type in a Skater(s) name. Fill in the credit card information.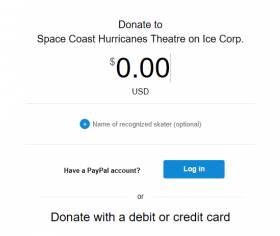 Once all information is correct, click on the "Donate Now" button to start the transaction.
After completing the PayPal steps, PayPal will email you your donation receipt. Supporters should keep a copy of the PayPal confirmation email for their records.